"The school has undergone a journey of sustained improvement, led by the principal. Together they have transformed the school's culture and ethos. Pupils say that school is a safe, stimulating and enjoyable place to be"
Ofsted, October 2018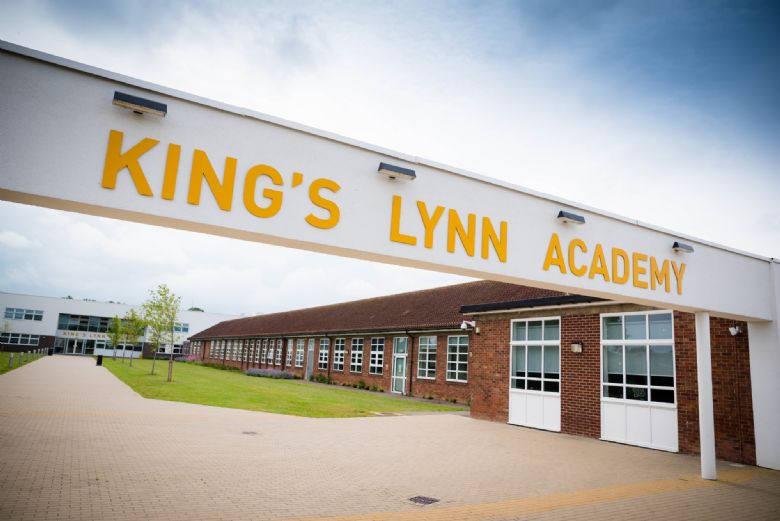 Welcome, and thank you for your interest in King's Lynn Academy.
I am incredibly proud to be the Principal of KLA, and consider it a huge honour to lead this amazing community as we strive to create a school where 'success in all we do' means much, much more than just a motto on a letterhead. Since I arrived at KLA in February of 2017 the transformation of our school has been a privilege to experience. The improvement in standards we have managed to achieve for our community is something of which we are justifiably very proud, whilst always being aware that our commitment to continuous improvement means we still have ambitions we need to realise.
KLA is one of the fastest improving schools anywhere; a school that is transforming its sense of self-belief and ambition for a community that has never before had the officially 'good' school it so deserves. Since February of 2017, the leadership team has worked tirelessly to ensure that our pupils receive the best possible quality of teaching, support, care, guidance and safeguarding.
At KLA we are lucky to have an energised, skilful and committed staff who all work together to continue to make our school better. Relationships between staff, pupils and families are very strong, and our phenomenally energetic pastoral team communicate with families very proactively and their dedication to the children in our care is total.
Our commitment to inclusion is reflected in the creation in 2018 of our innovative 'Forward Step' base. This provision provides bespoke support for those pupils who would otherwise be at risk of school exclusion, with all the despair that brings to families and the wider community. We are proud of its huge success, which has strongly contributed to our being able to reduce all forms of exclusion by over 95% in just two years.
As our school has improved, so too has the confidence our community place in us, a confidence that we appreciate and that we never take for granted. The number of pupils attending the school has grown by over 300 in the past three years, and we are now heavily oversubscribed in most year groups.
We believe that every pupil has an entitlement to a rich, high-quality experience during their secondary education. The curriculum that we plan for our pupils is ambitious, with its aim being clear that all pupils, regardless of their circumstances or needs, are enabled to be as successful as possible both academically and socially. There are many ways that we support each pupil individually to achieve their goals, including support for the development of their character, resilience, community-spirit and mental health. Our innovative system of 'Personal Development Plans', including an entitlement to at least three developmental face to face meetings for every pupil every year, is designed to make sure every pupil gets the individual advice, guidance and support they need to be successful, and that parents are included at every step.
I encourage you to look through our website – we have tried to share as much information as we can about how we structure and sequence the components that constitute our curriculum, why we teach the things we teach and how we support our students to be successful in all they do.
If you would like any more information about King's Lynn Academy, the best way to do so is to see us in action! If you would like a tour please contact the school reception who will be happy to schedule a visit for you and your family. We look forward to seeing you.
Alan Fletcher
Principal